Vending experts for over 40 years
Lazzarin Cafè in automatic distribution offers a
complete design, installation and
assistance service.
We guide the customer in choosing the right solution for catering through the analysis of their business reality. We offer the best coffee blends and quality products. The internal roasting allows us to offer our customers a certified coffee, with a wide range of blends, as well as a line of ORGANIC coffee. Our vending machines are monitored by
telemetry control
systems, which allow us to check and optimise the
assistance and restocking service
by sending data to our headquarters, with the possibility of remotely intervening on faults.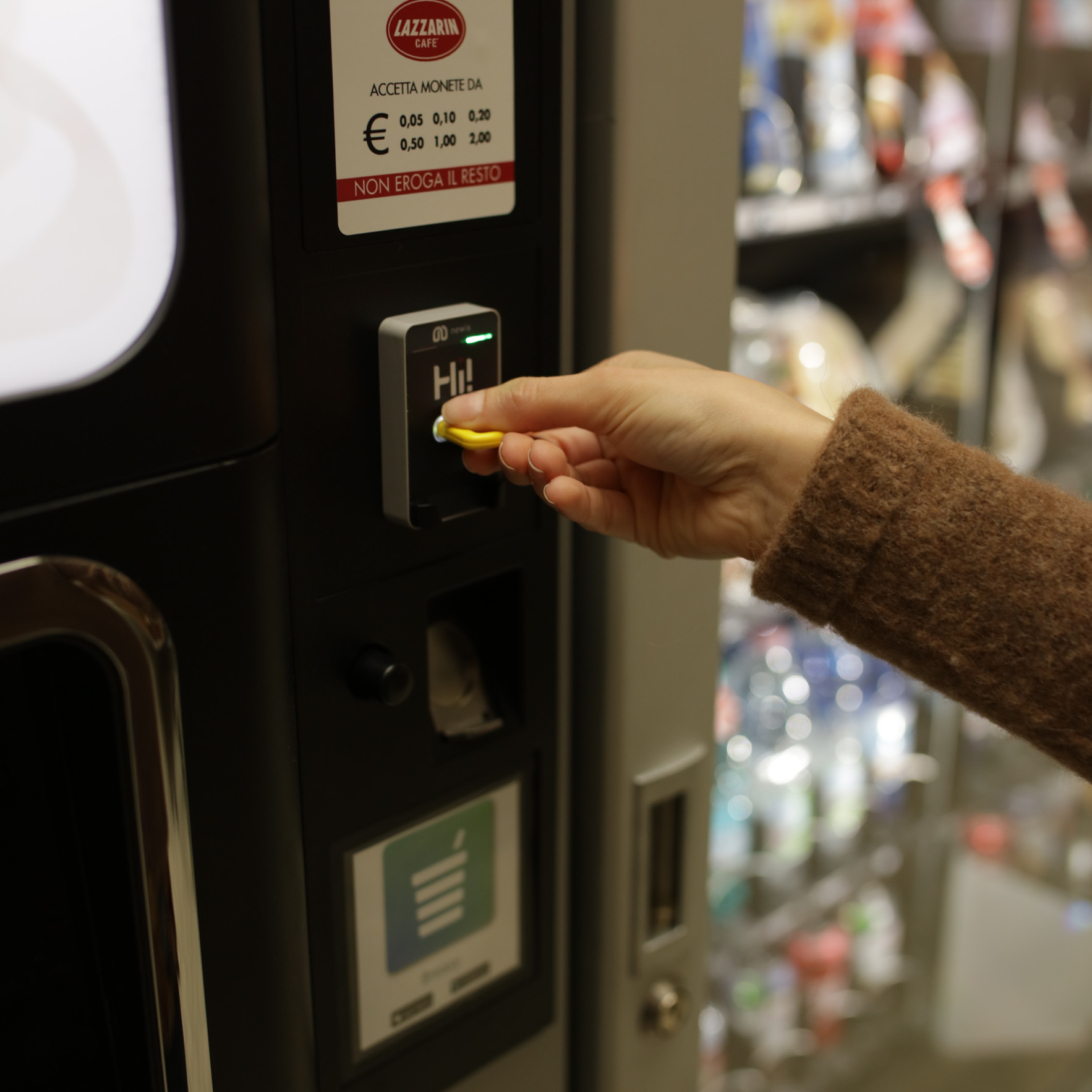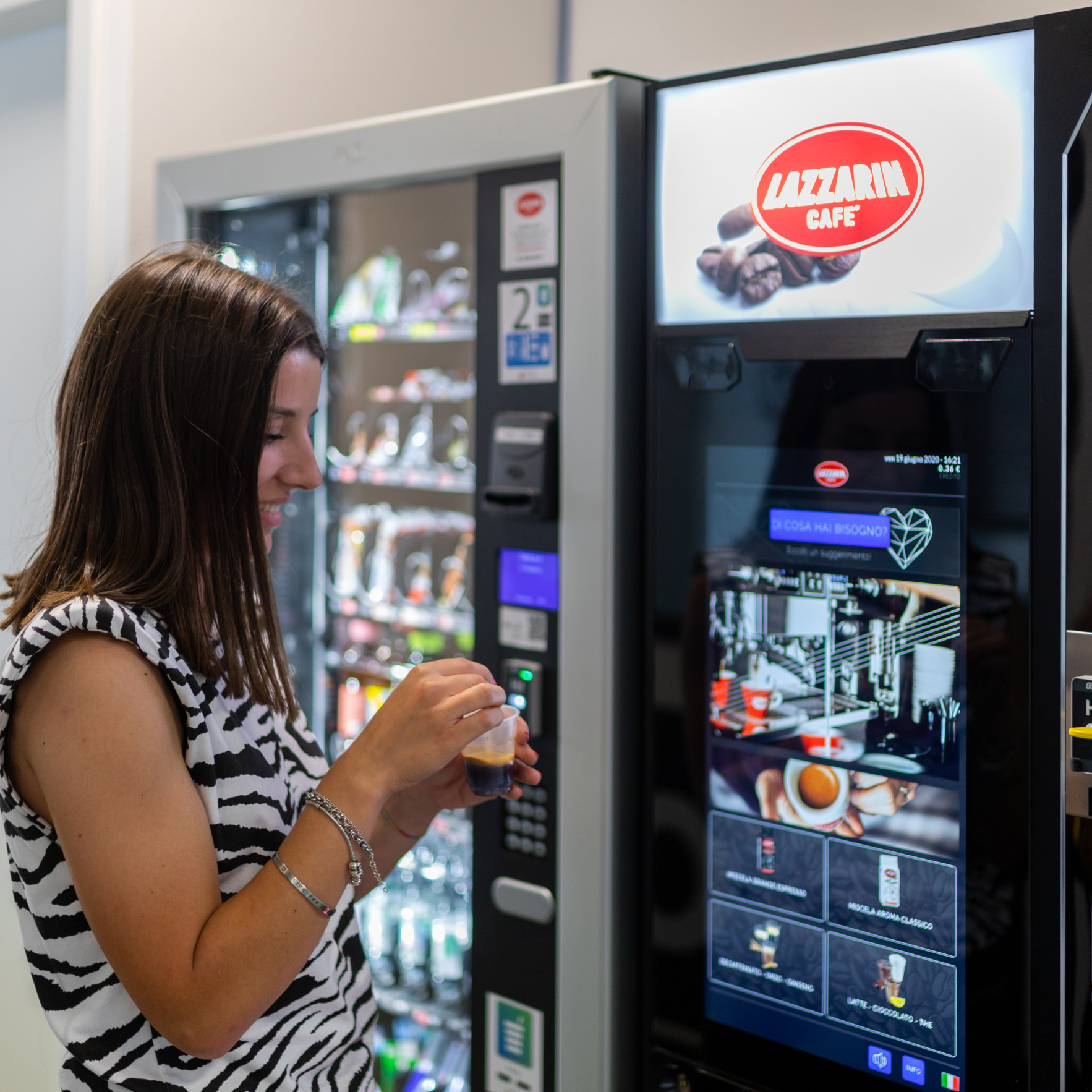 The cutting-edge technologies of the vending machines also allow
quick and easy touch selections
and a
high degree of customisation
, even in
payment systems
, which is possible via a smartphone, badge or app.
Sustainability
and environmental protection are values which we apply every day in our work and in our products. A tangible sign of our philosophy is the
implementation of energy-saving technologies
, to allow you to program the distributor's activity at
set times
thanks to the built-in timer, with considerable
savings
. Our offer also includes a
design
service. Upon request from the customer, we create break corners with modular structures which guarantee the aesthetics and functionality of our service.