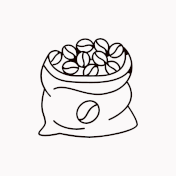 Roasting
A diversified line of coffee blends for every need.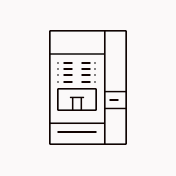 Automatic distribution
A complete service for the design, installation and assistance of the break area.
The internal roasting allows us to offer our customers a certified coffee, with a wide range of blends, as well as a line of ORGANIC coffees . We choose the best qualities of green coffee and monitor the roasting, selection and cooling process of the roasted coffee to obtain products of the highest quality.
We are Founding Members of the Consortium for the protection of Italian Espresso Coffee and advisors to the Italian Coffee Roaster Group, the only one in Italy to adopt a specification which dictates the good rules for traditional Italian coffee.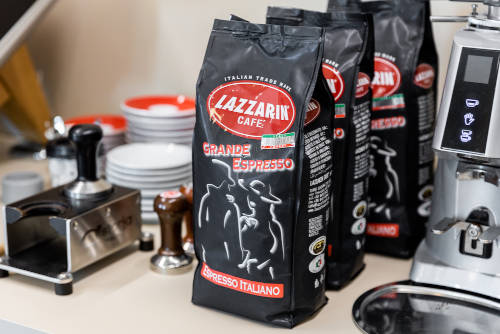 Coffee beans
From classic aroma to decaffeinated, with the certainty of always finding the authentic taste of good coffee.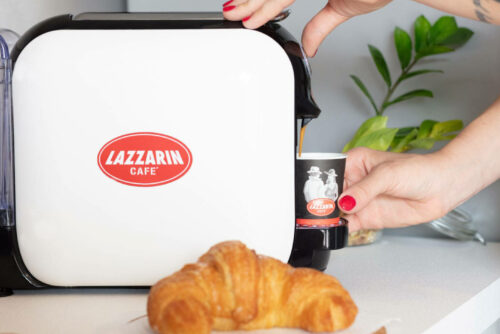 Coffee pods/capsules
A practical choice, where the intense and precious flavour of coffee is enclosed in ready-to-use pods or capsules.
Striving to achieve excellence in what we do requires commitment and passion. A working attitude aligned with this aspiration enriches us personally and professionally, and allows us to achieve great results.
Our journey focuses on employees, customers and suppliers.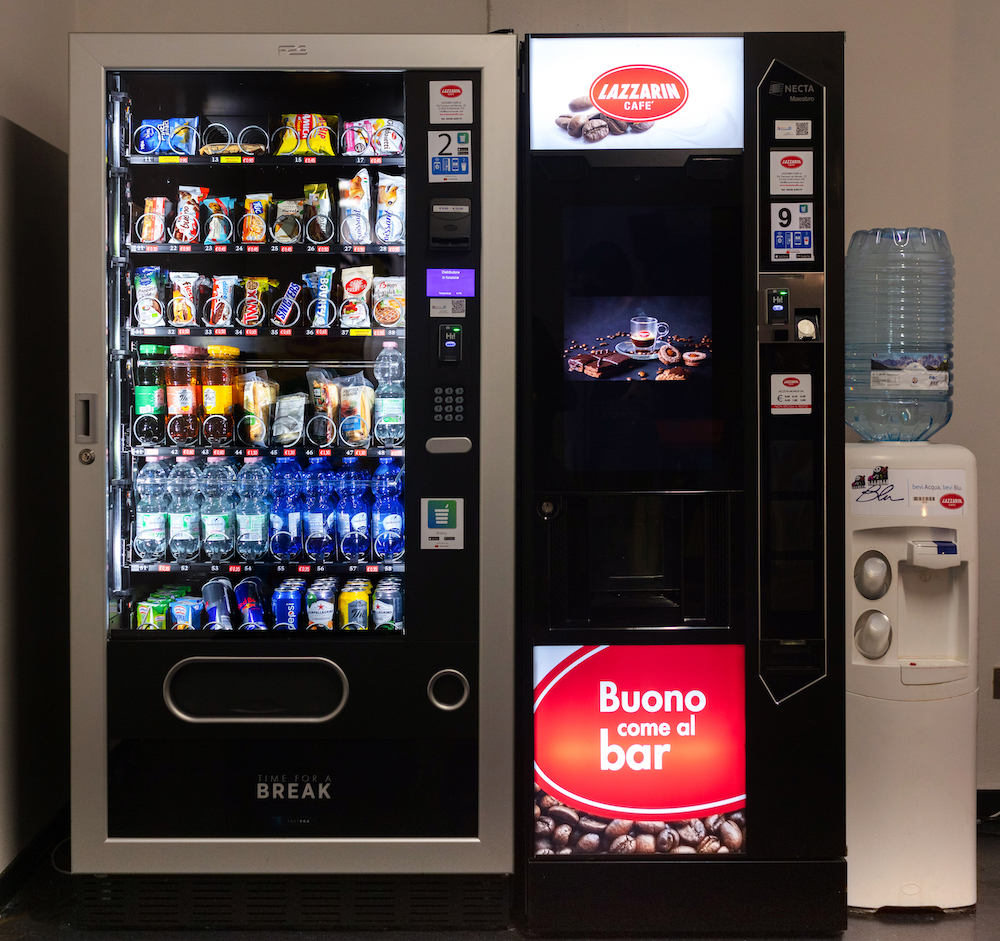 Automatic distribution
We guide the customer in choosing the right solution for catering through the analysis of his business reality, offering the best coffee blends and quality products.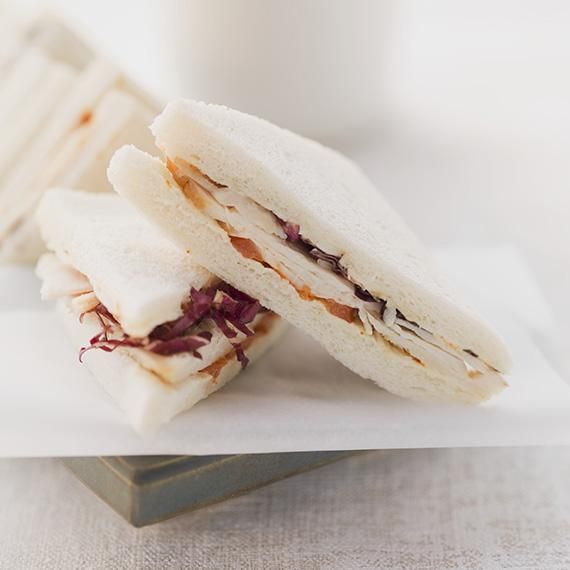 We select suppliers with whom to share the same ethical principles. The attention to the supply chain determines positive results: 1- is the relapse that the circularity of the economy can generate at the local level; 2- careful management of the supply chain improves environmental impacts; 3- they are the referenced offer and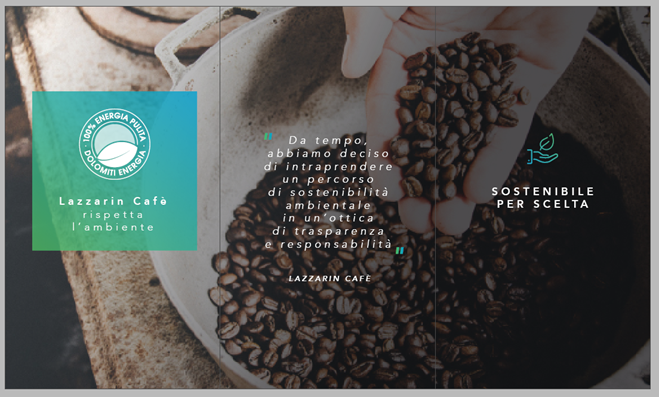 We have lent ourselves to energy conversion in a green perspective with a reliable partner – dolomiti energia. We are integrating new production technologies in the industry 4.0 vein for a goal of optimizing the company's value processes, which guarantee a high-profile final product to our customers.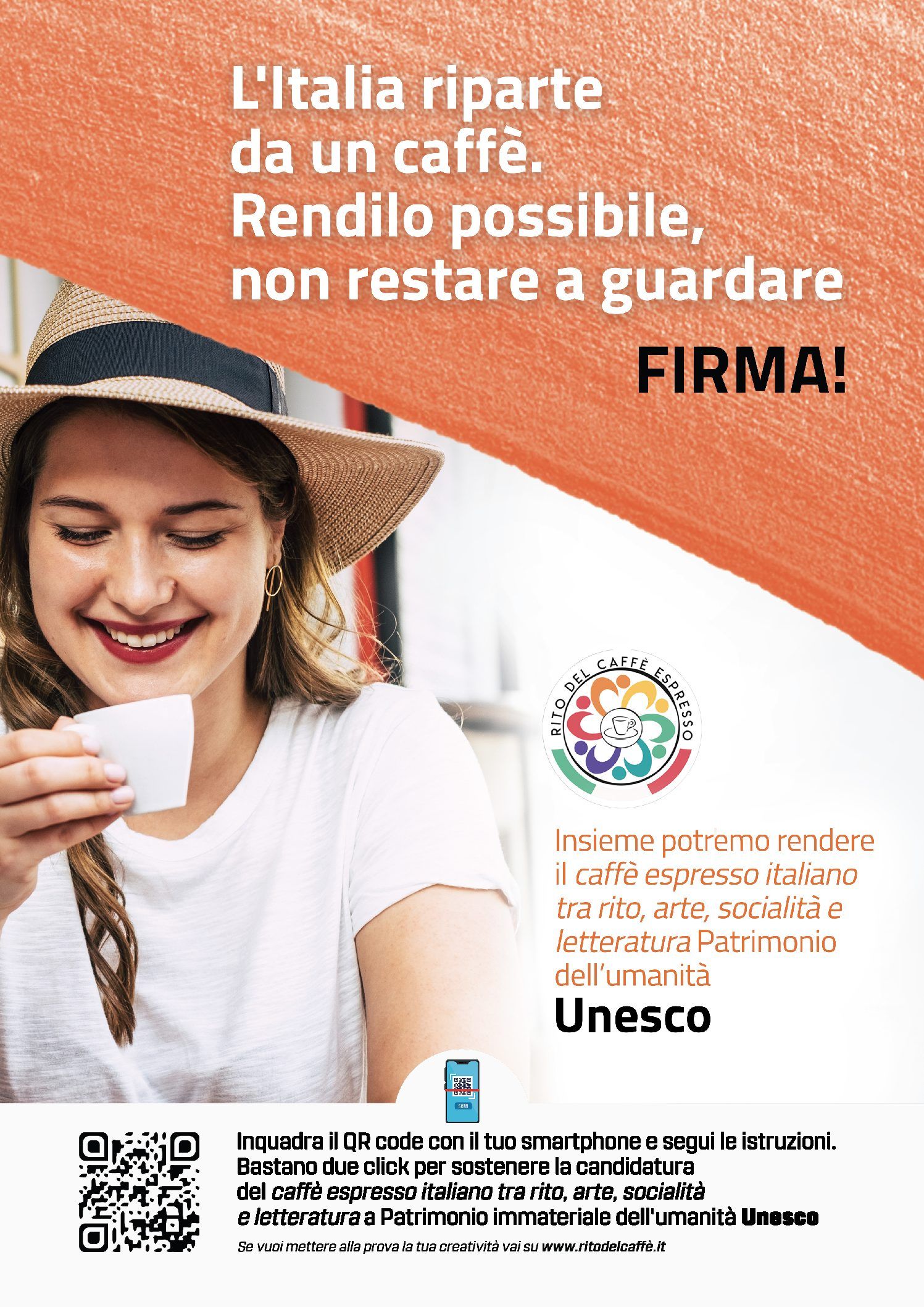 The more signatures we can receive, the more the Italian candidacy will have strength to emerge among others will be presented to the Italian National Commission for UNESCO in March 2022.